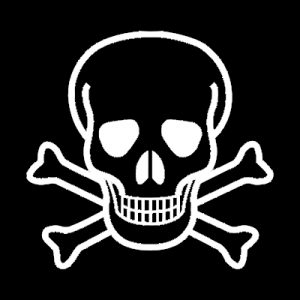 Have you noticed that there has been an absolute explosion in the number of people developing chronic illnesses, heart disease, diabetes and cancer? If you are like most Americans, you probably have quite a few family members and friends that are seriously ill right now. Sadly, most Americans have absolutely no idea why this is happening. Most of them just assume that all of this sickness is just "normal". But that is not the case at all. The truth is that we are slowly killing ourselves by what we eat, by what we drink and by what we allow to be injected into our bodies. The vast majority of people out there have never even heard about the dangers posed by aspartame, fluoride, genetically-modified food, pesticides, high fructose corn syrup, pharmaceutical drugs, cell phones and toxic vaccines. Most of them have no idea that our food is toxic, our water is toxic and our vaccines are toxic. Right now, it is estimated that approximately
70,000 chemicals
are being used for commercial purposes, and as a result of our "modern lifestyles" we are literally being endlessly bombarded with toxins. This has resulted in a massive tsunami of death, disease and chronic illness in America. But very few people actually understand what is being done to all of us. The following are just a few of the ways that the "soft killing" of the American people is taking place…
Toxic Food
Do you believe that "you are what you eat"?
Well, have you ever considered what the animals that you eat are being fed?
If you are like most Americans, you will probably eat beef several times this week. But most Americans have no idea that our cows are being fed
sawdust, chicken poop, candy, crab guts, limestone and dead cows that have been ground up
on a regular basis.
Of course this is not true of all beef that you purchase at the grocery store.
But how do you tell which is which? And if you go for the lowest price beef, there is a greater chance that you are getting beef from cows that have literally been fed garbage.
And of course it isn't just cows that are being fed poop. The truth is that there is a tremendous amount of it in many of our food products. If you doubt this, just check out this article: "
There Is A Staggering Amount Of Feces In Our Food
".
Sometimes, it is the ingredients that are actually listed on the side of the box that are the most dangerous. Take aspartame for example. Once upon a time, it was listed as a biochemical warfare agent by the Pentagon. But now it is in thousands of food products in our grocery stores.
So is it safe for us to eat? According to
an article on Mercola.com
, it has a long track record of causing adverse reactions and the government refuses to do anything about it…
Aspartame accounts for over 75 percent of the adverse reactions to food additives reported to the FDA. Many of these reactions are very serious including seizures and death. A few of the 90 different documented symptoms listed in the report as being caused by aspartame include: Headaches/migraines, dizziness, seizures, nausea, numbness, muscle spasms, weight gain, rashes, depression, fatigue, irritability, tachycardia, insomnia, vision problems, hearing loss, heart palpitations, breathing difficulties, anxiety attacks, slurred speech, loss of taste, tinnitus, vertigo, memory loss, and joint pain.
According to researchers and physicians studying the adverse effects of aspartame, the following chronic illnesses can be triggered or worsened by ingesting of aspartame: Brain tumors, multiple sclerosis, epilepsy, chronic fatigue syndrome, parkinson's disease, alzheimer's, mental retardation, lymphoma, birth defects, fibromyalgia, and diabetes.
Toxic Water
Do you know what is in the water that you drink?
If not, perhaps you should do some investigating. According to one recent survey,
our drinking water is absolutely littered with dangerous contaminants
…
Researchers from the U.S. Geological Survey (USGS) and the U.S. Environmental Protection Agency (EPA) found that an astounding one-third of U.S. water systems contain traces of at least 18 unregulated and potentially hazardous contaminants, many of which are linked to causing endocrine disruption and cancer.
Based on a nationwide survey of 25 unnamed water utilities, scientists found traces of the herbicide metolachlor, for instance, a pesticide commonly applied to conventional corn, soy, cotton, safflower, potato and other crops, as well as the heavy metal strontium, which is linked to causing bone problems. Other chemicals identified include so-called perfluorinated compounds like perfluorooctanoic acid (PFOA), which numerous scientific studies have found can cause thyroid disease and various types of cancer.
After reading all this, you may never look at water the same way again.
Do you remember Erin Brockovich? Well, according to
the Washington Post
the carcinogen that she was so concerned about has been found in the drinking water of most U.S. cities…
An environmental group that analyzed the drinking water in 35 cities across the United States, including Bethesda and Washington, found that most contained hexavalent chromium, a probable carcinogen that was made famous by the film "Erin Brockovich."
Lovely, eh?
Not only is there hexavalent chromium in our drinking water, the reality of the matter is that there are thousands of other chemicals and prescription drugs in our water supply
as a Time Magazine article from a while back
detailed…
All told, there are about 3,000 prescription pharmaceuticals in use in the U.S. and thousands more over-the-counter drugs, not to mention creams and ointments we smear on and then shower off. "Between cosmetics, pharmaceuticals and other sources," says John Spatz, commissioner of Chicago's department of water management, "there are 80,000 potential combinations of chemicals." It's impossible to keep our drinking supply safe from a gusher like that.
And I haven't even gotten to fluoride yet, which is purposely being put into the water supplies of most U.S. cities.
So precisely how dangerous is fluoride? Well,
the Fluoride Dangers blog
puts it this way….
Even small amounts of fluoride consumed from tap water can damage your bones, teeth, brain, disrupt your thyroid function, lower IQ and/or cause cancer, according to evidence revealed in a groundbreaking 2006 National Research Council (NRC) fluoride report produced by a panel of experts who reviewed hundreds of published fluoride studies.
That certainly does not sound good.
So is fluoride in the water that you are drinking?
Perhaps you should find out.
The Natural Health and Longevity Resource Center
has published a list
of ten of the most significant health problems that scientific studies have shown that fluoride causes…
1. Fluoride exposure disrupts the synthesis of collagen and leads to the breakdown of collagen in bone, tendon, muscle, skin, cartilage, lungs, kidney and trachea.
2. Fluoride stimulates granule formation and oxygen consumption in white blood cells, but inhibits these processes when the white blood cell is challenged by a foreign agent in the blood.
3. Fluoride depletes the energy reserves and the ability of white blood cells to properly destroy foreign agents by the process of phagocytosis. As little as 0.2 ppm fluoride stimulates superoxide production in resting white blood cells, virtually abolishing phagocytosis. Even micro-molar amounts of fluoride, below 1 ppm, may seriously depress the ability of white blood cells to destroy pathogenic agents.
4. Fluoride confuses the immune system and causes it to attack the body's own tissues, and increases the tumor growth rate in cancer prone individuals.
5. Fluoride inhibits antibody formation in the blood.
6. Fluoride depresses thyroid activity.
7. Fluorides have a disruptive effect on various tissues in the body.
8. Fluoride promotes development of bone cancer.
9. Fluorides cause premature aging of the human body.
10. Fluoride ingestion from mouth rinses and dentifrices in children is extremely hazardous to biological development, life span and general health.
Read more:
http://endoftheamericandream.com/archives/soft-killing-the-american-people-using-toxic-food-toxic-water-and-toxic-vaccines?utm_source=rss&utm_medium=rss&utm_campaign=soft-killing-the-american-people-using-toxic-food-toxic-water-and-toxic-vaccines&utm_reader=feedly